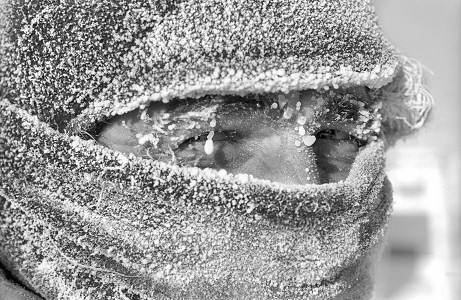 Today is expected to be the coldest day in
Chitown
in over 10 years. Temperature right now is at -10° and it's expected to dip all the way down to -40° with wind chill factors. So yea, it's pretty fucking cold to say the least.
Let's hope the freezing temps are not an omen of things to come in my gambling endeavours,
haha
.
Haven't played online poker in a long time. Gonna try to deposit sometime in the next couple of weeks. Not sure how I'm going to go about it though cause
MoneyGram
is no longer an option on Stars and most debit cards get rejected. I'll see what other viable options they have.
Probably going to deposit $200 and play the 6 Max $6.60
SnGs
exclusively. That's about 30 buy ins which should be enough to handle the variance of short handed
SnGs
. Going to try and build the roll and move up to the $13s.
No sports picks today I don't think. I'll give the NBA lines a look but probably nothing til the soccer games this weekend.